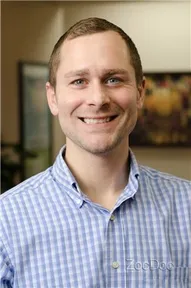 Benjamin Long DC
Chiropractor
Raised in Columbus, Ohio, Dr. Long is a Board Certified Chiropractic Physician, who graduated from National University of Health Sciences near Chicago, Illinois where he earned his Doctor of Chiropractic degree. Prior to earning his D.C. degree, he received an undergraduate degree in Exercise Physiology at Ohio University.
Being an athlete both at the high school and collegiate level, and a personal trainer, Dr. Long has a strong passion for fitness, nutrition, and sports medicine. Dr. Long also is a believer in practicing what you preach, where he is an avid runner and enjoys living a healthy lifestyle. Other interests of his include fishing and cheering on the Buckeyes.
Services
Chiropractic Healthcare
Spinal Decompression
Physiotherapeutic Services

Availability
Mon: 9am - 6:30pm
Wed: 9am - 7:30pm
Thu: 9am - 5pm
Fri: 9am - 6pm

Telephone: (614) 855-5533
Email: [email protected]
---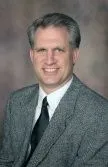 Paul Valenti DC
Chiropractor
Dr. Paul D. Valenti has been working in the Columbus area since 2002. As a chiropractor, Dr. Paul strongly believes that the force that made the body can also heal the body if allowed to do so without complications and/or restrictions. He enjoys meeting people who are dealing with spinal health challenges, finding the source of the problem and then working together with his patients to find a long term solution without the use of invasive drugs or surgery. He has worked with patients in all walks of life and all age ranges, with his youngest patient being 2 weeks old and his oldest patient at 95 years of age, illustrating how diverse and effective chiropractic is for anyone with a spine!
Dr. Paul grew up in Southern California and obtained his undergraduate training and education from Pacific Union College and California State University before completing his chiropractic course of studies at Palmer College of Chiropractic in Davenport, Iowa in 1993.
In his spare time, Dr. Paul enjoys participating in many outdoor sports activities including jet skiing, softball, volleyball, football, water skiing, boating and camping. He also enjoys live music concerts and has had the priviledge of working with many of of the top musical acts that have come through Ohio, including Aerosmith, Metallica, Foreigner, Dave Matthews Band, American Idol, Chicago, Blue Man Group, Limp Bizkit, Rob Thomas, Gotye, Led Zeppelin, Cheap Trick, Bad Company, Dancing with the Stars, Motley Crue, Loolapalooza and many others.
Services
Chiropractic Healthcare
Spinal Decompression
Physiotherapeutic Services

Availability
Mon: 9:00am - 6:30pm
Tue: 9:00am - 5:00pm
Wed: 2:00am - 7:30pm
Fri: 9:00am - 6:00pm

Telephone: (614) 855-5533
Email: [email protected]
Bridgette Pauzé DC
Chiropractor

---
Dr. Bridgette has a passion for helping people through chiropractic care. She treats patients of all ages and from all walks of life, catering her care to the individual. Dr. Bridgette believes that everyone will have some benefit from chiropractic.
Dr. Bridgette attended the University of Louisiana at Monroe. She received her Bachelor of Science in Health and Wellness and her Doctorate of Chiropractic from Parker University in Dallas, TX in 2011.
Originally from central Louisiana, Dr. Bridgette has been a resident of Gahanna, Ohio since 2017. When away from the office she stays plenty busy with her husband, Chris and three wonderful children, Alexandra, Olivia, and Remy.
Services
Chiropractic Healthcare
Dry Needling
Spinal Decompression
Physiotherapeutic Services
Availability
Tues: 9am - 5pm
Wed: 9am - 5pm
Thu: 9am - 5pm
Fri: 9am - 1:30pm
Telephone: (614) 855-5533 Email: [email protected]
---
Joseph Iuvara DC, IFMCP
Chiropractor
Dr. Joseph Iuvara, or "Dr. Joe", has been practicing Chiropractic for over 25 years in Ohio. He grew up on Long Island, New York and attended the State University of New York for undergraduate college. Attended graduate school at Life University in Atlanta, Georgia where he graduated as a Doctor of Chiropractic in 1994. His post-doctorate education and training has been in Functional Medicine and Clinical Nutrition with the Institute of Functional Medicine. In 2018, Dr. Iuvara completed his work as a Certified Functional Medicine Practitioner being only one of a few physicians obtaining this certification. Dr. Iuvara consults in the Columbus, Ohio area and has phone or online consultations. Dr. Joe and his wife, Kim, enjoy a busy life with their 3 children.
Services
Functional Medicine Testing & Consultations

Telephone: (614) 855-5533
Email: [email protected]
---
Stefanie Sweazy LMT
Licensed Massage Therapist
Services

Full Body Lymphatic Massage Specialist
Post Surgical Lymphatic Massage Specialist
Therapeutic Massage
Trigger Point Therapy
Swedish Massage
Prenatal Massage
Availability

Mon: 9am - 3pm
Tue: 9am - 3pm
Thurs: 9am - 3pm
Fri: 9am-3pm

Telephone: (614) 855-5533
Email: [email protected]
---
Bethany Beckman, LMT
Massage Therapist
Services

Post Surgical Lymphatic Massage Specialist
Thai Yoga Massage
Deep Tissue Massage Specialist
Therapeutic Massage
Trigger Point Therapy
Craniosacral Specialist
Prenatal Massage

Availability
Mon: 5:30pm - 8pm
Thurs: 5:30pm - 8pm
Sat: 10am-4pm
Sun: 10am-4pm

Telephone: (614) 855-5533
Email: [email protected]
---
Rachel Meer, LMT Massage Therapist

Services
Therapeutic Massage
Deep Tissue Massage Specialist
Trigger Point Therapy
Prenatal Massage
Availability
Mon: 10am - 6pm
Wed: 11am - 7pm
Fri: 11am-6pm
Telephone: (614) 855-5533 Email: [email protected]
---
Charlie Maverick, LMT Massage Therapist
Services
Therapeutic Massage
Swedish Massage
Trigger Point Therapy
Prenatal Massage
Availability
Mon: 11am - 6pm
Tues: 11am-6pm
Wed: 11am - 6pm
Thurs: 11am-6pm
Sun: 11am-4pm
Telephone: (614) 855-5533 Email: [email protected]
---